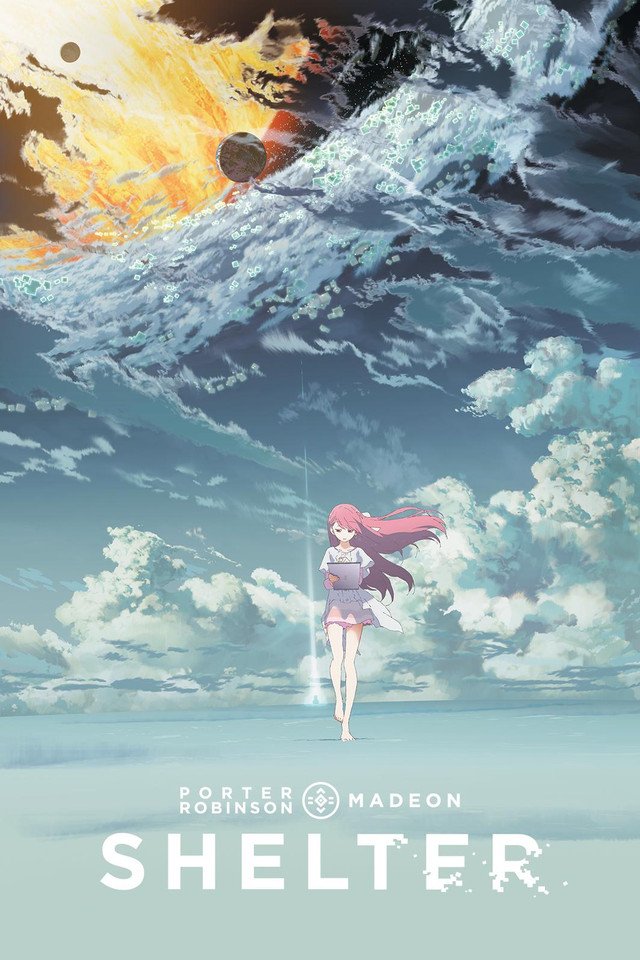 Alone in her room, a young girl bides her time. She is isolated, cut off from the outside but that's OK. With a little bit of imagination and a lot of technology she has access to worlds we can only dream of. She can run through purple fields under multicolor pastel skies or linger in the shade of a beautiful tree in the pristine beauty of a perfect summer afternoon. Her tiny universe is boundless, limited only by the reach of her fantasies. She is a little lonely. It's been a long time since she's talked to anybody but that's OK. She's not alone. She's been loved dearly and those powerful memories keep her company, stay by her side and comfort her. She can visit anytime she wants. She's always welcome. The universe can be a cold and harsh place, but that's OK. She is safe in her shelter.
Have you ever seen UP? It's one of Pixar's earlier works and helped secure the studio's impressive reputation. It's sweet. You should see it. Anyways, the movie starts off with 5 or maybe 10 minutes of establishing narrative in which the entire life of the main character is recounted in vignettes, focusing on how he met fell in love, lived with and lost his wife. These few minutes manage to make me care so deeply about two imaginary people that I was in tears in a packed theater before the opening credits. And all this without a single line of dialogue.
It remains Pixar's crowning glory in my mind and a tour the force the likes of which I had not seen reproduced since. That is until I saw Shelter.
Shelter is a singular experience. I know that's a very silly statement after I just spent two paragraphs comparing it to something else, but although there are clear similarities between the two, Shelter stands apart, completely unmistakable.
A short 6 minute movie, it has the daunting task of telling its story, presenting its characters and setting up its entire world in what is a cold open for most series. Unlike the previous work I mentioned, which relied on very familiar and instantly recognizable events to immediately situate the audience, Shelter takes on the additional challenge of creating a futuristic slightly dissonant world. Everything is just a little off. There are just enough hints in the images to let you know that not everything is as it seems. The pacing of revelations intertwined with the gorgeous surreal imagery and deeply emotional glimpses was so masterfully crafted that I may not have blinked at all for the entire 6 minutes. I'm not entirely sure, I was completely engrossed but that's probably the reason I was tearing up so much….
To give you any proper description of the actual storyline would be a great disservice. The journey of Shelter and the discoveries made along the way are a big part of the enjoyment and quite frankly a stirring experience that you should really have for yourself. Like a great meal or a beautiful song, it's something that can never be entirely captured by words anyways. Suffice it to say, there is enough depth in this little gem that I have now spend an hour writing about 6 minutes and I am holding back.
Make no mistake, Shelter is a work of art. Not only does it strike a personal and visceral chord that's open for interpretation, but it goes out of its way to show off the sheer talent of the production team. With only a few lines of monologue to frame the piece, the bulk of the airtime is dedicated to music and images, all of which have been so lovingly crafted that you can feel the care radiating of them.
It's not simply that the art is breathtaking, that the colour palettes are fully reimagined from one scene to the next to wordlessly set the mood, that each frame of animation is carefully coordinated to the soundtrack creating a visual ballet… It's that somehow, and I can't really explain how, you can tell that this work was important to everyone involved. The artists, animators, editors and producers all loved that girl. They cared about this work, they nurtured it carefully. This project was a beloved child and not a paycheck. Maybe I'm just a sucker but I could swear I saw some passion, some desperate need to communicate somewhere beneath all the pretty pictures.
And you know, whether it was intentionally put there or not doesn't matter. One of the great magics of art is that it can be all things at once. The meaning of a piece is as much up to the creator as the audience. It is meant to be filtered through each individual's experience and personality and come out the other side as a unique snowflake.
The Shelter I saw will not be the one you see. You will get from it your own message, draw your own conclusions. You will be just as correct as I am. Your thoughts will be just as insightful and important.
I'm not sure this will work but I'm going to try a little project with all of you. Since this piece does have something to say about the nature of community – I thought that maybe we could do something together. If you've seen this short, please let me know what you got out of it. Just a brief line in the comments, telling me how it made you feel. If you haven't, take 6 minutes and watch it:
Since this is the channel of one of the creators, I'm pretty sure it's not piracy!
If enough of you are interested in playing along. I'll compile the reactions and we can see how different and contrasting interpretations can be. If not, I'll pretend this never happened and we will never talk of this again!
To me: I was left with a slight longing for connection and a huge feeling of hope.
Suggested drink: Shelter from the Storm
Every time we see water – take a sip

Every time we get a close up of Rin's eyes – take a sip

Every time Rin uses her tablet – take a sip

Every time there's a pixelation effect – take a sip

Every time Rin visits a new world – raise your glass

Every time we see Rin's messages – take a sip

Every time we see Rin's dad – cheer!