Everyone puts this bit in their posts but it's so sweet: "Liebster" is a German word meaning beloved or dearest. I'm not quite so deluded (yet) as to believe myself beloved by these fine folks but still they, like you, have become quite dear to me and some little part of me dares to dream it might be mutual.
 The incredibly kind bloggers who've allowed me such an honor this time around are the very lovely Chizurue who combines anime and bookish posts for those of us who like to diversify our interests a little. Chizurue's posts have a certain dreamy quality which I just love at the end of one of those yucky, every thing went wrong type of days. I mean just read her award post and that's not even the best one on there.
Arthifis has been giving me, and just bloggers in general, a whole lot of love lately. This young blog burst onto the scene not too long ago but already it's spreading like wildfire and with good reason (did that sound negative – like a good wildfire – a wildfire of kittens and puppies…I'll stop now…) Just go see this award post and you'll understand also, don't forget to check out the party.
***ED –  Alright, so the post was all ready and scheduled for posting when the eternally adorable Auri (I have never seen Auri but she just oozes adorableness. I mean just go read her blog and tell me I'm wrong. I dare you!), kindly nominated me in her own fantastic post. I just feel so beloved!
***ED2 – ok so the same day as Auri published her post Similing came out with one as well! You may remember that Fueled by Smiling was featured in the first blogwarming and if you haven't checked out the blog yet you should do so quickly. The consistently funny and entertaining posts make me quite jealous. If anything should happen….Just kidding I had/have/will have an alibi for that night…
*** ED3 – OK so I reformatted the post, added in the extra nominations and BAM Brittney  was also sweet enough to name me! You guys remember Brittney right. She was also featured on the blogwarming post with her fantastic review of Orange. She takes on a much lighter and fumier tone for her Leibster post though, and she can pull off both. See what I mean?
Here are the rules should you choose to accept the award…
Share the link of the blogger who has shown love to you by nominating you. 

Answer the 11 questions.

Nominate 11 bloggers for the same award in the spirit of sharing love and solidarity with our blogging family.

Ask them 11 questions that you are dying for the answers to!
Not gonna lie you guys, that's a LOT of questions and nominations. A whole lot….
Chizurue's questions:
What is your crazy dream? The craziest one yet or you could list 'em! 

(No judgy eyes here. Pinky swear.)
I'm going to assume this is sleepy time dreaming – not my surprisingly attainable plans for world domination? Wait, forget you heard that last part.
I have been blessed with a very active dream life and I remember a lot of them. If you've read my last hotties tag you may have an idea – also I'm sorry, I don't know what I was thinking with that…
With this said, I have a ton of genuinely odd and awkward dreams to choose from. The latest one that I can recall is that I was "friends" with Paris Hilton(?), except not really, and I wanted to be invited to the cool parties she kept throwing but I wasn't important enough to get on the guest list. Then I got a huge zit and everyone was making fun of me for it so I started hiding my face all the time and Paris really, really wanted to see it. She bugged me for like a week and finally I agreed that if she invited me to her next party that weekend I would show up without hiding my zit in any way, and we struck a deal.
Except my zit was gone so I was panicking a little. And then the dream shifted to Paris' point of vue and she was so happy about getting to see this massive pimple that she wanted to celebrate and decided she would do so by murdering the queen of Jordan. My dream ended on Paris making various plans for said royal assassination…
Crazy enough?
A character you would like to meet in real life and be fast friends with (or maybe more than friends)? WHY? (Anything from anime, manga, k-drama, books, tv series)
Kobayashi (she's basically anime me) – we have a lot in common and I think she would introduce me to her cool dragon buddies.
 To follow up that previous one: Which fictional character would be the most boring to meet in real life?
Kobayashi because she's basically anime me…
Favorite music or album you could listen to all day? And why? Is it the lyrics, the melody or the vocals?
Ok, so this one changes all the time but at the moment I dug up Modern Vampires of the City from Vampire Weekend (after hearing about Ezra's involvement with Neo Yokio) and I've been listening to it on a loop.
I think with Vampire Weekend songs, it's always been the lyrics that get me first.
What book/anime would you recommend to someone who have never read/watched the genre (fantasy, horror, YA, mystery, erotica, poetry or anything etc.) or the type of materials to appreciate fiction (books, manga, light novels, anime, etc.). Choose one or two. The more the merrier!
Hmmm, I find Catch-22 generally accessible for those who want to read a bit on WWII commentary (I also love The City which was reactionary to the war).
Also O'Henry is a nice way to start on turn of the century (the last century that is) American satirist fiction. It's not as dry as Wilde or as mean as Twain so it's a good starting point.
What are you deathly afraid of?
Butterflies…I Know.. I just am…
What is the funniest word to you? (Mine is apparently 'pengwings'. 

Just ask Benedict Cumberbatch

) Or anything that makes you laugh when you hear it?
Nantucket. It sounds a little dirty and a little tasty, and entirely silly.
What mythical creature would you like as a pet?
Aside from Nyanko maybe one of those cobbler elves that make shoes at night. I think it would be super useful, I go through shoes at an alarming rate.
What's the most useless talent you have?
Much like Mr. Oliver, I can feel uncomfortable in ANY situation. Tada!
If you could level up humans as a species, what stat or ability would you increase? 

And why?
Stamina – I find people give up just when it's getting good. Except for a few of you that NEVER LET THINGS GO. Those of you get more charisma..
Wait… Charisma for everyone. We are a lot of things as a species but "too pretty" is not one of them.
Would you rather live your entire life in a virtual reality where all your wishes are granted or in the real world? Explain your choice.
I believe the world exists as a sensory experience, so I wouldn't have a problem with living in a virtual world BUT, having all my wishes granted seems dangerous.
Call me a pessimist (you would be the only one) but that seems like it will either backfire immediately and spectacularly or become mind numbingly boring.
Besides, I haven't quite gotten sick of our silly old world yet.
Bonus question: What is that one word to describe yourself (escapist, sleeper, blogger, etc.)? And maybe one gif or one epic picture to pair it with (not the actual you but a representation of you — it can be animals, anime character, a tree or whatever).
I'm not quite there yet but I will strive for it for the rest of my life:
Arthifis' questions:
Why did you start blogging?
I actually just answered this, I'm lazy so copy/pasta it is:
There were tons of reasons I started a blog really, but the short of it is that I needed to find a hobby that wouldn't get too harmful if I over did it. Something that I could pour hours into and consider constructive on some level.
I also, like a lot of people, wanted to find a like-minded community that I don't necessarily have access to in my daily life. The community I did find has blown me away!
If you could enter any fantasy world of your choice, which one would you pick and why?
Hmmm, you know I had so many answers and then this came to me – Ouran High School.
It has all the comforts I'm accustomed to. I would still be able to game and watch anime. No monsters would kill me….
One of the major problems with realistically integrating a fictional world is that you have zero guarantee that any of the interesting characters would ever even talk to you. Here, the very existence of the Host Club means I get to meet and even mingle with all my favorites any time I want! They HAVE to! This got a little creepy… Not changing my answer.
What is your spirit animal?
Do you see yourself as an introvert or an extrovert?
I've read you guys' posts and I'm almost the same but not quite.
I see myself as an extrovert in that I'm fairly comfortable with strangers and I have no issue starting conversations, talking in front of large groups, going to parties…
I have taken Myers-Briggs type personality tests several times and I am a clear INTJ. Most of my attributes have a median expression rate somewhere between 55% and 72% except for I which is at a whopping 98%.
So aside from sorely lacking in self-awareness, I can also safely say that I clearly am an Introvert.
Do you put first the cereal and then the milk, or first the milk and then the cereal?
The cereal – who would… what… why???
Are there any anime/serie/movie you saw that you think you would do a better job writing it, which one and why?
Hmmm, Hinato Note. I think I could have fixed it by making it NOT Hinato Note.
I also think I could have adapted School Days better now that I've played the game. There is a good chance you could have adapted school days better as well.
Which anime/serie/movie disappointed you the much and why?
On the creepy village one.. Mayoiga. I got angry at that show – I still am.
I don't even know why I got so disappointed but for random reasons I had huge hopes for this. I love psychological thrillers, even when they're objectively not that great. I also thought the look of the show was super. The first episode drew me in, it had a creepy colony/Identity feel and I was honestly intrigued for what was going to happen next. By the midway point I just couldn't care less. It was an absolute grind to get through 12 episodes. It made me sad. The angry type of sad.
What fictional character you love the most and why?
The Most…I'm sorry but I honestly can't answer that. I rewrote the paragraph about 15 times and I still wasn't happy with it. I don't have a favorite and I have a tough time even making a reasonable list. I guess my standards are…perfect?
Without thinking! Complete the following sentence: Tomorrow I will…
Walk Buddy. I do the same things every day, but the Buds is always the most important.
Would you want to make a living as a blogger or it will always be a hobby for you?
I really haven't considered the possibility and I'm not striving for it at all. I mean if it would pay more than my current job (seems unlikely), but I have no plans on making that happen.
What is the craziest thing you did?
Oh no way Mom, you are not tricking me this time.
Auri's questions
Auri always has the most imaginative questions, it makes the post so entertaining regardless of my answers:
One morning as you lock the door and leave to work/school/ wherever it is you go, when a mail is delivered. You open it (hopefully) to find a scrap of notebook paper with two words, "Never mind". And it's in your handwriting. Obviously you have no memory of writing it, so what would you say the context was?
First I think to myself – Not again!
Then I make a mental note to make sure I didn't accidentally leave my homemade time machine on again. I mean it's not a huge electricity drain or anything, but it does leak a LOT of radiation. My neighbours' dogerpillar is a little sensitive to it.
So I guess the context is: Tuesday…
Most likely I had an elaborate plan to never have to dust the house again, but I decided to get a maid/butler instead. I mean maid/butler is always the right answer.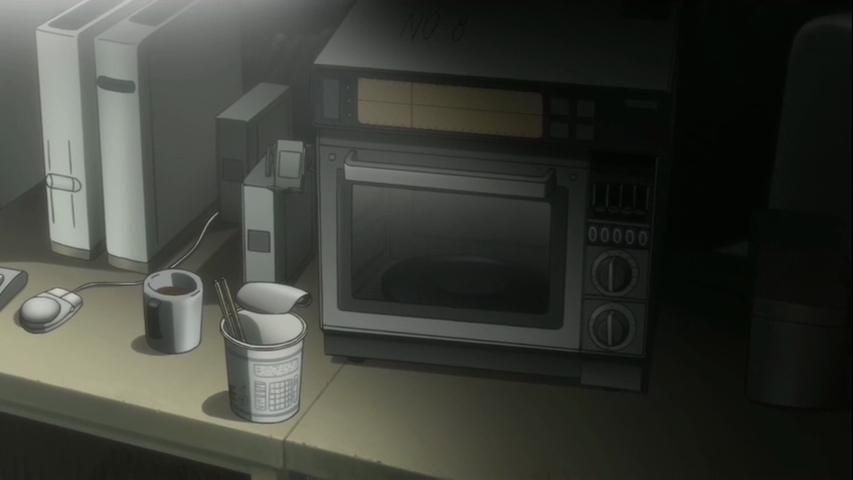 After you decide why you would write that to yourself, you walk down/up the street to get the bus/metro/transport to your place. You sit down to wait and someone steals your shoe. 

You…..?
First I think to myself – Not again!
Then I reach into my shoe drawer (not a joke for the post, every place I spend any amount of time in has a dedicated shoe drawer or library). Considering I wear very high and often elaborate heels almost exclusively, that poor guy is probably going to have quite a back ache wearing just one around all day.
For some reason when you retrieve your shoe (if you do) it's ripped. Would you >continue on your way with one shoe, because you can pull anything off
>Take off the other one and go, because you need symmetry
>Go back home, taking that as a sign to take the day off
So I probably already have to shoes on, see above… However Yes Symmetry and Yes Day Off. Except I can sadly work from home so it wouldn't be much of an excuse.
The day ends and you're walking back home, tired, annoyed and simply in a bad mood. If someone you don't particularly like approaches you, how would you react?
I live with an extremely odd disconnect. I have been told on a fairly regular basis that I am intimidating (I am not) yet strangers constantly tell me intimate details of their lives out of the blue and for no reason. I'm trying to figure out how to fix that. As a result, I have little to no idea how to properly interact with humans. I guess I would keep my head down and soldier on.
After getting back, you watch anime until midnight and sleepy, you open your Twitter (for some reason). A girl called Auri, again for some reason, had left you a string of questions. You….? (I don't mind a rude answer, I mean, I'm sort of asking for it if you do LOL)
Accidentally send the answers meant for her to some random person because I am entirely made of win and then ignore that person's baffled tweet as I try to survive the shame.
The next morning, I use my homemade time machine to fix it, and make it worse. After six or seven tries, and screwing up my own sense of linear time and memories, I send myself a message to "never mind" hoping I'll understand what it means.
The next day, would you go shoe shopping? (Remember that poor shoe that got stolen?)
Regardless of context the answer is: Yes
Do your socks match?
Hopefully
Are they themed anything or do you prefer plain socks?
Themed of course.
What colour are your shoes at the moment?
Bright red.
If inspiration for a post struck you in the middle of a conversations, would you stop talking to think more about it? Or ignore it?
I would think about it without stopping talking. This explains both my posts and conversations.
Totally unrelated, not that there was a flow to start with, but do you wear any accessories? Like, I have two piercings on each year with hoop sings on all four, but no finger rings, necklaces, bracelets, etc. 

What about you?
I have a total of 9 piercing in my ears. Four are studs, two change chandelier earrings or hoops (currently one is a Pacman stud and the other is a ghost stud) two are tiny hoops and the last one is a labret through my tragus that I change up. I usually wear either a statement ring or a series of small silver bands. Necklaces depend on the outfit and can my neck or bow ties and I wear bracelets on my right arm. I am one accessorized girl. I blame too much "Cool guy" anime influence. 
Fueled by Smiling's questions
1.      You wake up in a windowless room with no memory of how you got there. There's one door, but it's locked. As you look around, you notice your family members are there as well. What is the first thing that you do?
Celebrate! I don't exactly have multiple family members left so this would be a very happy day. That's kind of a downer answer but it actually made me really happy to imagine
2.      A voice comes through the speakers informing you and your family that they've been chosen for a test. If they succeeded, then each member gets one million dollars, but you must stick together and do this as a family. The voice then says that if you wish to leave, then you can, but that means your family won't win anything. One half of your family wants to leave, while the other wants to stay. You're the deal breaker, which side do you go with?
My dad. I mean my mom is super scary so the likelihood that either of us, or anyone for that matter, ever goes against her is pretty much zero but if the impossible happens, I want to ride it out and see where it goes!
3.      If you chose to go with the game, congrats you can go through the door. If you chose to leave, then you can also go through the door. Ah, there's only one door though and you're forced to take part in the game regardless of whether you wanted to or not. How do you feel about this?
Not particularly surprised and a little relieved. I chose right! Ok only option but I still did!
4.      The door leads to a hallway, which connects to your house. Huh, that's weird. You guys walk into your living room and sit down. Nothing happens after. In fact, you guys sit there for a good hour wondering when the game will start but you hear nothing. Someone mentions that there's probably no game and no money. This entire thing was due to food poisoning from the food that you made. How do you feel about that?
Probably just as bad as how I did the last time it happened. But you know what, beloved parents, this is what you get for letting the 5-year-old do all the cooking! Both my parents really really hated cooking so we all paid the price…
5.      You argue your case, but no one seems to care about your words. Since nothing has happened, they decided to go with the food poisoning angle and banned you from the kitchen until further notice. Your mom tries to cheer you up, but still says the ban needs to happen. Dejected, you go up to your room only to find it trashed beyond repair. The only thing that's okay is your mirror. When you look at it, what do you see reflected back?
Probably someone else because "my mom tried to cheer me up". Clearly one of us has been body snatched/parent trapped/freaky fridayed. You know what I mean…
6.      You let out a sigh and walk back downstairs. Someone trashed your room, but you don't know who did it. (IRINA SAYS – Buddy, it's Buddy who did it, we've been down this road) As you're walking down the stairs, you notice that the house is eerily quiet. Too quiet, in fact. You bend down and see your family playing 'What time is it Mr. Wolf' with a monster like creature. It seems like the game started, but you're not a part of it. Why do you think that is?
First thing I do is look up what exactly What time is it Mr. Wolf' is. OK got it.
I think that is for the same reason I usually don't get invited. I'm not cool enough. My parents loved me very much, but they thought I was a huge nerd and they had reputations, you understand? That's just how those things work. You can't be seen hanging out with the dork.
7.      You try not to make a sound as you watch the game unfold. Your grandma ended up winning the game and everyone rejoices that they're one-step closer in their goal. The monster like creature disappears and your living room goes back to normal. When you confront your family about the game, they ignore you. Everyone ignores you. It's almost as if you're not even there. What do you do to get their attention?
Oh wow, I hadn't even considered that. I've never met my grandparents. Again, the situation seems pretty par for the course. I guess I should go to the kitchen and get dinner started. HA! Am I invisible or am I banned? Gotcha you now beloved family members!
8.      Whatever you do, it doesn't work. Nothing does in fact. So what is worse, being accused of being a food poisoner or being ignored like this?
I imagine being ignored. True story my mom once food poisoned me so bad I lost 17 pounds. Probably not on purpose.
9.      Annoyed and even more alone than before, you push by everyone and try to leave the house. That's when you hear your mom say your name. You turn around and see her crying saying that she wishes you were still there with them. Your dad remains stoic as he comforts her. You start walking towards her and that's when you notice it, your body on the floor of the living room. How do you react?
I'm so glad they're both ok. Honestly best day ever. And – Yes the after life is gonna rock and I managed to leave a decently good looking corpse behind even if I do say so myself!
10.  Oh wait, it's not you, it's not even human. You bend down to take a closer look and notice that it's just a mannequin wearing your clothes. Weird. So why was your mother crying like that? You look back at your family and they're starring start at you. They look angry, but distant at the same time. You let out a nervous laugh and try to move, but their eyes are locked on you. This is definitely strange, but at least they're paying attention to you now. What do you say to them in order to get them to stop?
Tell them all my thoughts about anime – That usually gets people to stop paying attention to me pretty quickly!
11.  You try to leave the house, but the door is locked, so you rush back to your room and close the door behind you. Your family is seriously creeping you out, but what's even creepier is that your room is no longer trashed. In fact, it looks better than ever, except for the mirror. Before it was in pristine condition, but now it's broken and with spider webbed cracks all over. When you take a closer look, you notice someone that looks just like you staring back. They smile and wave, even though you're not smiling and waving. Their room is in shambles, while yours is in perfect order. The figure in the mirror leans in close and asks you a simple question: What is your favourite colour?
I really like that my doppelgänger is using Canadian spelling – very authentic! It's grey – my favorite colour is grey. Iridescent pigeon grey. Boring right? Does my evil twin (no I'm not the evil one) think she's too cool for me now, as well?
Brittney's Questions
1.) This one is simple. Kiss, marry and kill (anime version). Tell me who you would pick for each. (3 different anime characters)
But I wanna to kiss them allllllll. This is an adoble pg13 version of FMK – I like it. I like kissing.
OK so I already played this with Uta no Prince Sama lately, I guess I'll switch anime. It's a little difficult to take in a very general view because whenever I'm forced to consider my harem as a whole I lapse into an incoherent puddle of drool but I'll do my best. These choices are very much up for debate.
I always pick Marry first, I feel like it's an important decision. I'm going to go with Toshio Ozaki from Shiki. I might need to retcon his wife out of existence but hey – he is open to the concept of marriage. The man's a doctor, that's bound to make someone real happy with my choice and he's the type that doesn't just wait around to be killed like an idiot so that's a big plus. I might have to insist that we move but otherwise I think we'd be a good match.
I still wanna kiss them all, but I guess for this one I'll go with Spirit Albarns. The man seems to know a thing or two about kissing and he actually strikes me as a good guy and a fun date. Not exactly marriage material but for a ..kiss…
As for kill, I've had Black Butler 2 on my mind lately so I'll pick Claude. Since he's a demon and all, I have a feeling getting murdered might not be as big a deal to him as it is to someone else and hopefully his sourpuss face would get replaced by Grell or the Undertaker or just about anyone more fun.
Alternatively Kiss and Marry can be Integra, but that's a given.
2.) Who is the most attractive female/male actress you can think of? (my answer would be Keira Knightley in Pirates of the Caribbean for female, and for male, Logan Lerman or Taron Egerton)
Hmmmm, I guess Gal Gadot is ok lookin, I also still have a real sweet spot for Donald Glover.
3.) Name your top 4 voice actors / actresses for anime dubbed or subbed. (My answers would be for dubbed and I can answer anyone who is interested. Just let me know in the comments)
Ami Koshimizu
Mayo Suzukaze
Takuya Eguchi
Park, Romi
4.) Marvel or DC?
Marvel's flagship but DC's Vertigo imprint
5.) If you were to be born in a past decade other than the one you were born in, what decade would that be and why?
NOPE – I'm a girl, the past ain't looking all that great for me.
6.) If you could bring one anime character to life and they would immediately fall in love with you, who would it be?
Seems like this is a trick question. Integra Hellsing. I've made no secret that I'm the founder, president and only member for life of the "we love Integra forever fan club."
7.) Do you like Christmas and if so, what is your most fond memory during this time of year?
YES – I would say my fondest memory is running late for big official Christmas dinner while still playing DMMD in my kitty onesie. That moment just seemed self-affirming.
8.) If you were given the chance to travel to space, would you?
My knee jerk reaction is to say yes because it's been a dream since I was a child but from everything I've read it seems like a miserable experience. No Yes?
9.) What would you like for Christmas (and no, don't worry about 'asking for too much' or sounding greedy, its Christmas!)
A thousand more gifts (it works like wishes right). I want question 6 to come true. I also want a few months vacation.
10.) Top 3 countries or cities you would like to visit in the world?
I guess those I haven't yet. Argentina, Chile and also Singapore because I have a Karaoke date there.
11.) One anime world you would like to be apart of? (I am torn on this one!)
Well I answered this above – Ouran Host Club world and I'm also a student. I forgot to mention it last time. It would be a little awkward otherwise…
OK I'm going to be a bit cheap here but I'm not nominating any specific one – If you want to play please do so! As for my questions:
And just for fun here are my answers:
 General Armstrong from Fullmetal Alchemist
You are Rei
unknown… (forever alone)
Damn, Girl! you love 'em all like a crazy person!
Kotomi Ichinose
Kuudere (? really??)
Trigun (good answer!)
Tenya Iida
Levi Ackerman (hmmm)
The Rookie (apparently Crunchy is unimpressed)
You belong in the world of Shugo Chara.
Once again thank you to all you darlings for nominating me!