The shonen genre occasionally gets a bad rap for being an all-boys club. Even when prominent characters are women, they're often relegated to waiting at home or being rescued all the time. At least that's what the accusations are…
Today, we're proving the naysayers wrong with these five epic shonen ladies who can stand next to the best of them. I dare you to try and rescue them!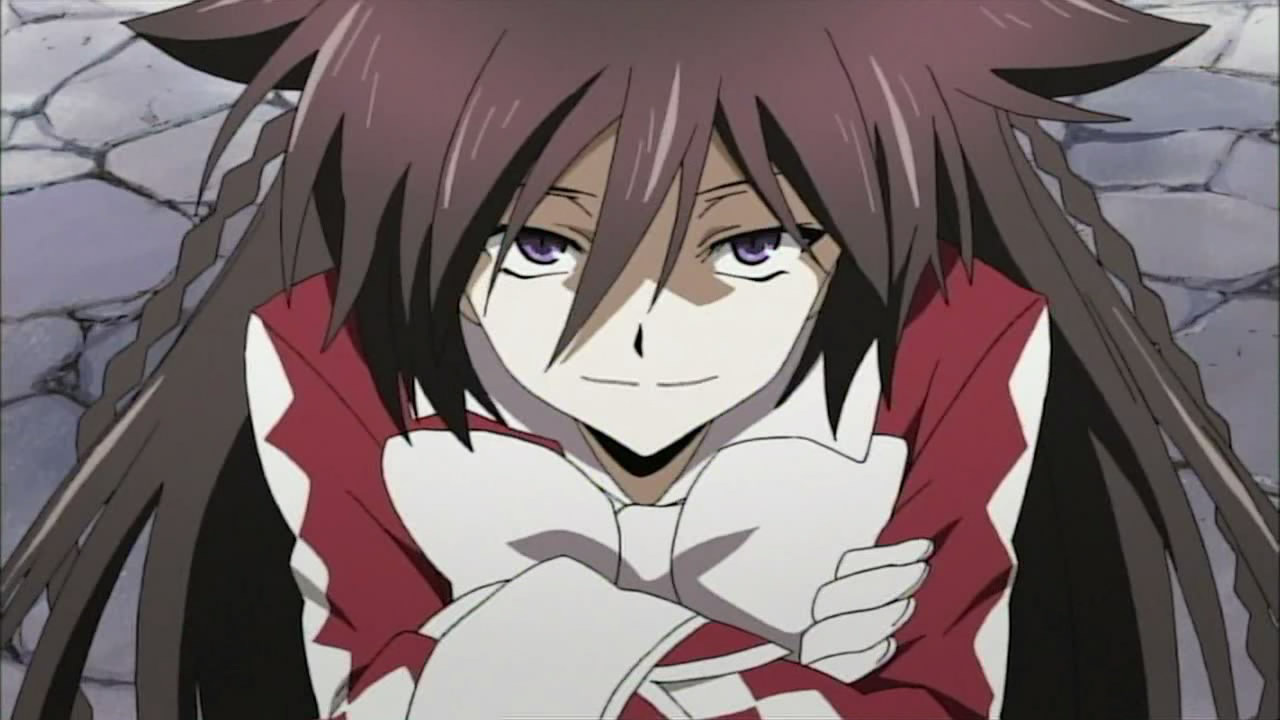 Alice (Pandora Hearts)
Pandora Hearts is a deeply flawed series that I enjoyed a whole lot. I wish they would redo it at some point. Now Alice, may stretch a bit the definition of lady as her true nature is a bit nebulous but she is definitely all hero…or possibly villain… In any case, she knows how to kick behind and look good doing it, thank you very much.
A fun and powerful character and the second most important protagonist in the series, Pandora Hearts is just as much her story as it is Oz's and she was never going to sit around and wait to be rescued. If anything, Oz probably owes her more than a couple by now!
Tsuyu Asui (My Hero Academia)
Possibly the most popular shonen to come out in recent years, My Hero Academia has mostly featured your traditional heroic young men on the forefront but nevertheless integrates more than a few fine and capable ladies in the cast. Although I could have easily chosen Ochako Uraraka, whose resourcefulness and optimistic good hearted nature make her a prime example of a shonen hero archetype, I chose to go with Tsuyu Asui whose been a surprising breakout character with fans.
Tsuyu's very unusual design, coupled with her calm, analytical nature and her capacity to get out of tough situations by using all her skills in the most optimal way, makes her difficult to ignore in any scene. She's a hero you can count on which is why most UA students are relieved to have her on their team.
Mikasa Ackerman (Attack on Titan)
Before MHA took over the world, everyone was talking about Attack on Titan. It's difficult to overestimate this anime or the impact its legacy has had in a few short years. Not that it's over or anything. I'm just sayin, it's a big deal… In the universe of Attack on Titan, humans no longer have the resources to spare on sexism, so gender is a non-issue. If you can fight – by all means fight. And Mikasa can fight!
One of the most talented warriors in the show, she's regularly relied upon to save her comrades in arms and lives up to the task. A shining beacon of hope in very dark times, it's impossible to deny her the hard-earned label of Hero.
Riza Hawkeye (Fullmetal Alchemist)
Choosing just one of the fine women of Fullmetal Alchemist is a daunting task. Considered by many one of the finest shonen of all time, it sports a huge number of wonderfully complex and strong female characters. They All belong on the list. I chose Riza as she is one of the most prominent. A dedicated soldier, an amazing sniper and all around capable ally, you need Riza in your corner when times get rough and you want her there to celebrate when they get good.
But I really can't say enough about the collection of best girls that is FMA. From Winry's quiet and dignified strength, Izumi's wild determination or Major General Olivier Mira Armstrong's everything… this is how you write a strong female character without making her into a charicature.

Maka Albarn (Soul Eater)
Of course, Maka! Soul Eater is an undeniable shonen, clearly embracing all the standard tropes and Maka is the main protagonist. She is the character granted the most screen time and development and the narrative rests squarely on her shoulders. She's also the badass warrior, quick tempered yet studious, all around big fat hero of the story. She does not need to be saved.
I don't know how many times we will dig up the issue of there being no market for female driven superhero stories. I'm not sure if it's even an actual thing or do journalists and editorialists simply run out of ideas and put out a bunch of articles on the subject without any real-world data to support it. In any case, Maka clearly proves the opposite. She's a feminine but not particularly sexualized lead in a very popular shonen and no one has a problem with it.
A fantastic character and a great point!
Who did I forget? Erza maybe?